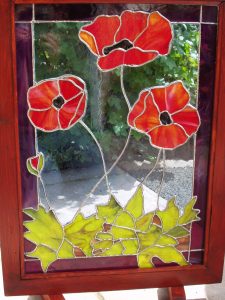 ' Paused'
Thank you for all the interest and support, across many years, for the wonderful world of stained glass!
Any existing arrangements already booked will continue – but unfortunately, due to recovering from illness, I will not be considering running any additional classes from 1 June 2022 until after reviewing things again in December.
In the interim, I will be thinking about some new courses and approaches and welcome any suggestions or ideas.
I can still be contacted at mail@davidelliottstainedglass.co.uk