I have us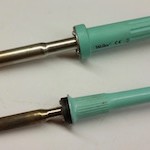 ually carried a good range of all of the most widely used stained glass tools, available at competitive prices.
However, following increased demand , this year I have both negotiated even better pricing and increased the range – so do ask for details.
As always,  I am happy to demo anything, I only stock things that I have found are worth having and am keen to help avoid spending money on 'doubtful' items.
All items are available for collection only and subject to availability, although if out of stock will normally be available within 2-3 days.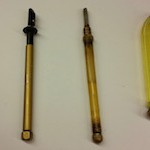 On one occasion, I had someone book a course for their  partner and also arranged for some tools as a present that I wrapped up to be made available at the end of the course, what a nice gesture!